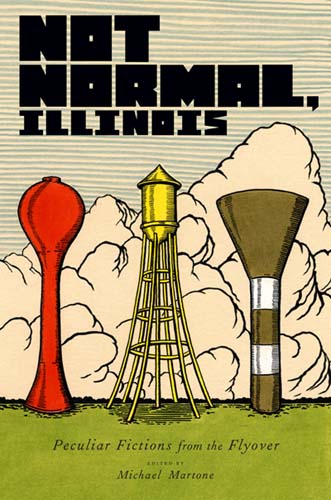 Here is a book highly recommended for fans of Weirdness and/or The Flyover Country: Not Normal, Illinois — an anthology of surreal, irreal, gothic or deranged stories about the Midwest.
I'm happy to have a story of my own included here ("River Dead of Minneapolis Scavenged by Teenagers"), and it was nice to see the whole collection earn a favorable review last weekend in the Star Tribune.
What's interesting is the article's lead, which alludes to a study asserting that reading Kafka — more specifically, exposing yourself to absurdist moments, or even arguing against the fact that you are composed of a single, unified self — actually improves your ability to learn patterns.
Cool psychology term of the day: surrealist narratives, non-sequiturs and attacks against your own self-unity are called Meaning Threats.
(The study itself can be found here.)